Packaging the Future of Healthcare
Written by Chris Gilmor, Director of Business Development – Packaging Services
The traditional purpose of healthcare packaging is to preserve and protect products, ensuring safety and efficacy for the patient or consumer. Packaging has also been the longstanding conduit between brands, manufacturers and products, and the patients and consumers who use those products – ultimately providing a key communications channel for brand messaging and usage instructions.
But, what does the future hold for healthcare packaging? How will it evolve?
Going Back to the Future
Growing consumer interest in health, self-care and wellness has been trending since Jack LaLanne introduced the public to the "jumping jack" in their homes over 60 years ago.1 Since then, the market has been inundated with new workout routines, exercise equipment and diet plans. Fundamentally, each of these is focused on one goal: delivering better health and wellness to consumers and patients. And with the current COVID-19 pandemic, better health and wellness has become a focal point for millions around the world.2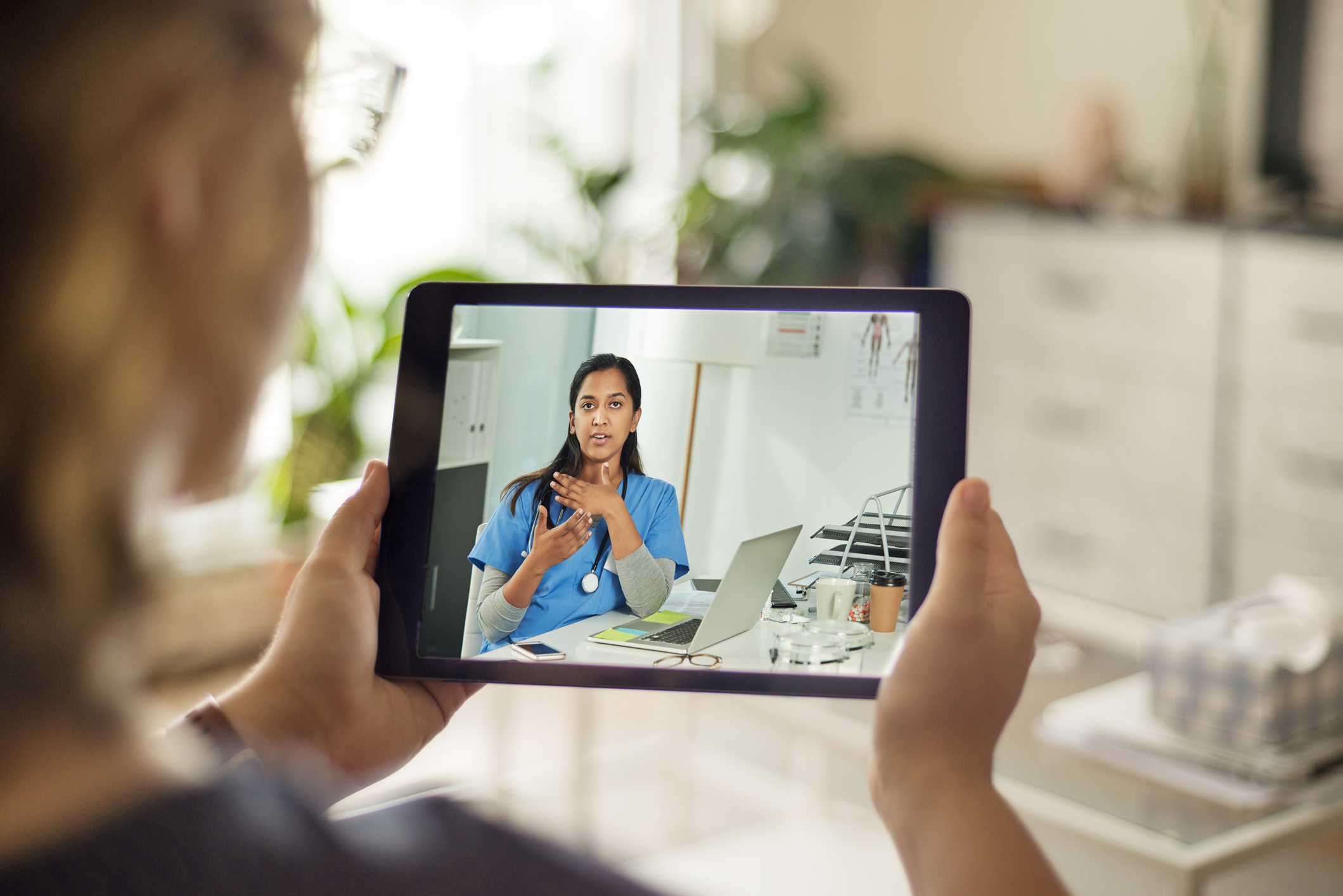 So too has there been a growing focus on the delivery of virtual patient care. During a recent virtual roundtable focused on the impact of the pandemic on life sciences investing, a representative noted healthcare is moving back to a 19th century model where doctors made house calls – however, there is one key difference: today, doctors are administering care using virtual technology. With this in mind, investors are highly interested in solutions that better connect patients with therapies from the convenience and safety of their homes.3
With healthcare moving back into our homes as hospitals and medical centers focus on caring for those with more critical illnesses, telemedicine consults, doctors meeting with patients via video conferencing and the use of real-time chat technologies increased 154% in the early stages of the pandemic, according to the US Center for Disease Control.4
Healthcare packaging has also advanced, enabling patients to conduct diagnostics testing in their homes, a process once reserved for clinics­­.5 To ensure proper protocols are followed for effective outcomes, packaging has been developed to communicate additional and complex instructions more clearly.
The Past and Present
Jones Healthcare Group was founded over 100 years ago to advance health and wellness through packaging.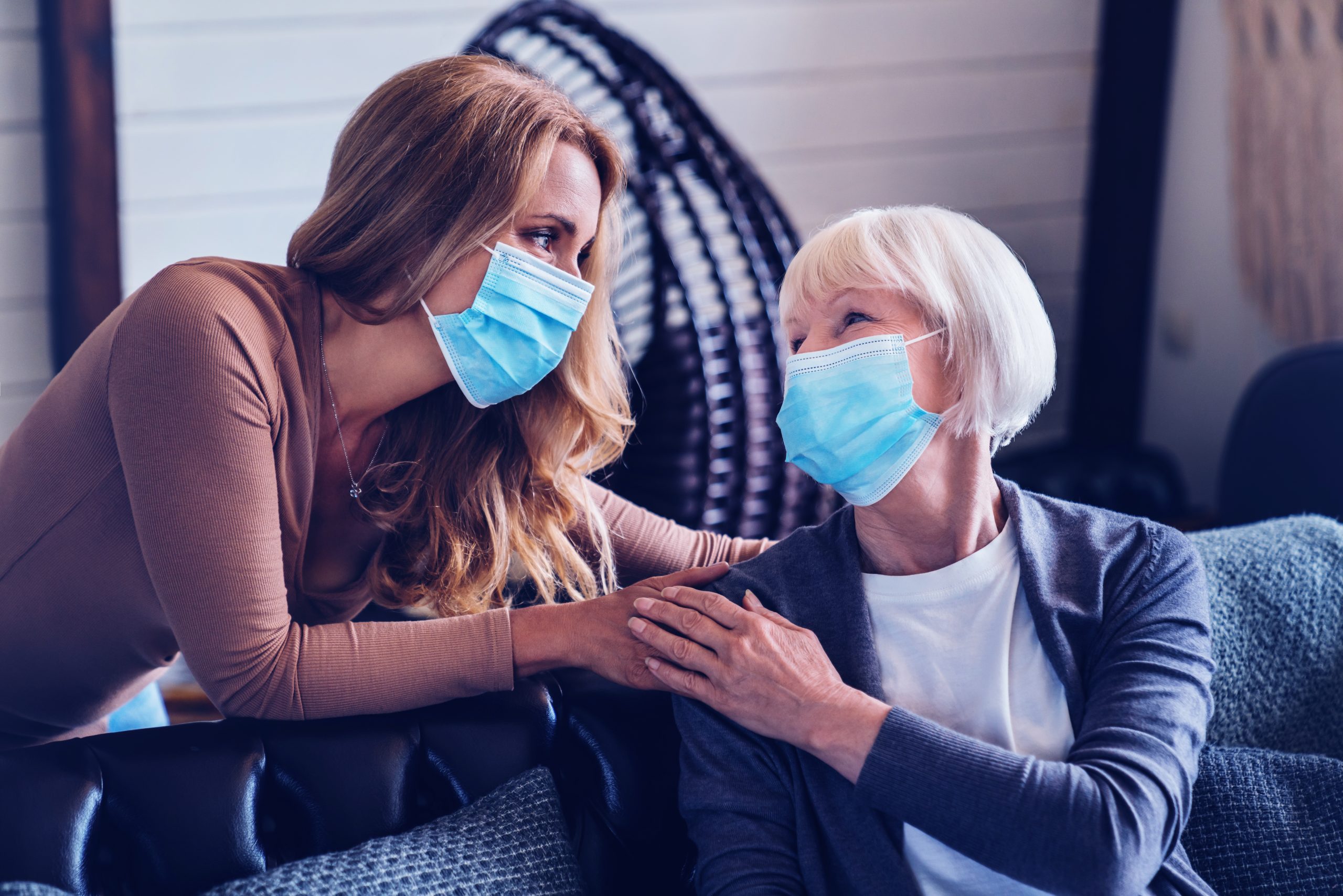 As an organization firmly rooted in innovation, we have been at the forefront of identifying and responding to important market, patient and consumer needs with many "firsts," such as:
Launching the first pre-gummed labels in Canada, a precursor to today's sophisticated pressure sensitive labels
Introducing the first child safety vial to Canadian pharmacy market
Co-developing the first blister card for multi-medication regimes
Successfully integrating and validating dual-sensing NFC tags on high-speed folding carton lines for the first time
Developing the first proven resealable multi-panel cartons meeting pharmaceutical critical-to-quality parameters under Health Canada's Plain Language Labelling regulations
As an innovation leader, we continue to collaborate with global government regulators and agencies, education institutions and advocacy groups to understand what is important to consumers and build solutions for the future.
The World Is Changing… and So Is Packaging
While over 100 years have passed, our vision and strategy remains centred in health and wellness. With this in mind, we will explore four key trends that drive how and when packaging creates value for patient and consumer well-being. 
1. Convenience
Patients and consumers are driving demand for solutions that are easy to carry, easy to use, ready to use and easy to take on the go6. Many packaging formats have been developed to meet these needs, from uniquely designed unit-dose blister packs and single-dose travel pouches, to travel-friendly convenience vials that take minimal space in your pocket or bag.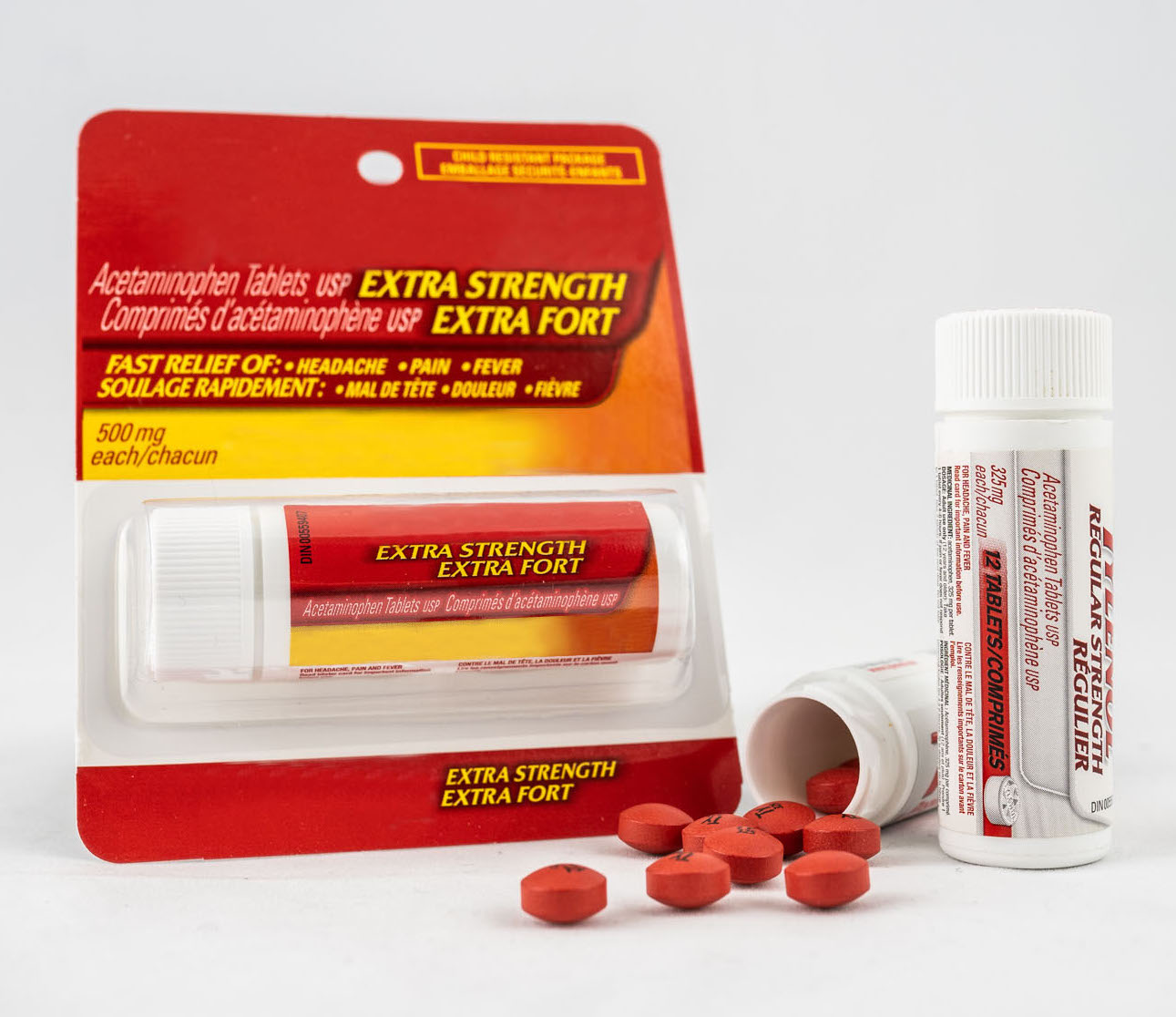 For chronic conditions and treatment regimes, convenience is also about having high-volumes of product available for daily dosing, leading to a continued rise in trade customized and private label packaging of high-count bottles for over-the-counter (OTC) drug products, vitamins and minerals at local box stores and chain pharmacies.
While historically convenience has centred on packaging format and available doses, convenience must now also consider how patients and consumers access products. While traditionally products were purchased in brick-and-mortar stores, e-commerce purchasing has become the new normal, as millions of people stayed home. The percentage of US consumers who purchased OTC drug products online grew 44%, with a majority reporting they would continue to do so after the COVID-19 pandemic passes.7
The convenience of e-commerce can also lead to shifts in OTC packaging. Consumers' "first moment of truth," which involves in-store presence and the visual decisions consumers make on brand image, design and colour of packaging on-shelf, is potentially less relevant in an e-commerce environment given competing products are just one click away. Packaging elements such as size impression on the shelf, while still important, are now impacted by new factors such as shipping, since size and durability are critical to minimize costs and transportation damage.8
2. Personalized Healthcare
Healthcare innovations are rooted in a deeper understanding of illnesses, diseases and patients. This patient-centred knowledge is driving precision prescription drug development that delivers better efficacy and focuses on smaller, more defined patient populations. As a result, pharmaceutical production models are trending toward smaller batch sizes, with a growing mix of targeted therapy products. Within this context, there is also a rising trend in drug potency, resulting in smaller, more precise dosing regimens9.  Each new product requires its own unique distribution channel and customized packaging to ensure safety and efficacy.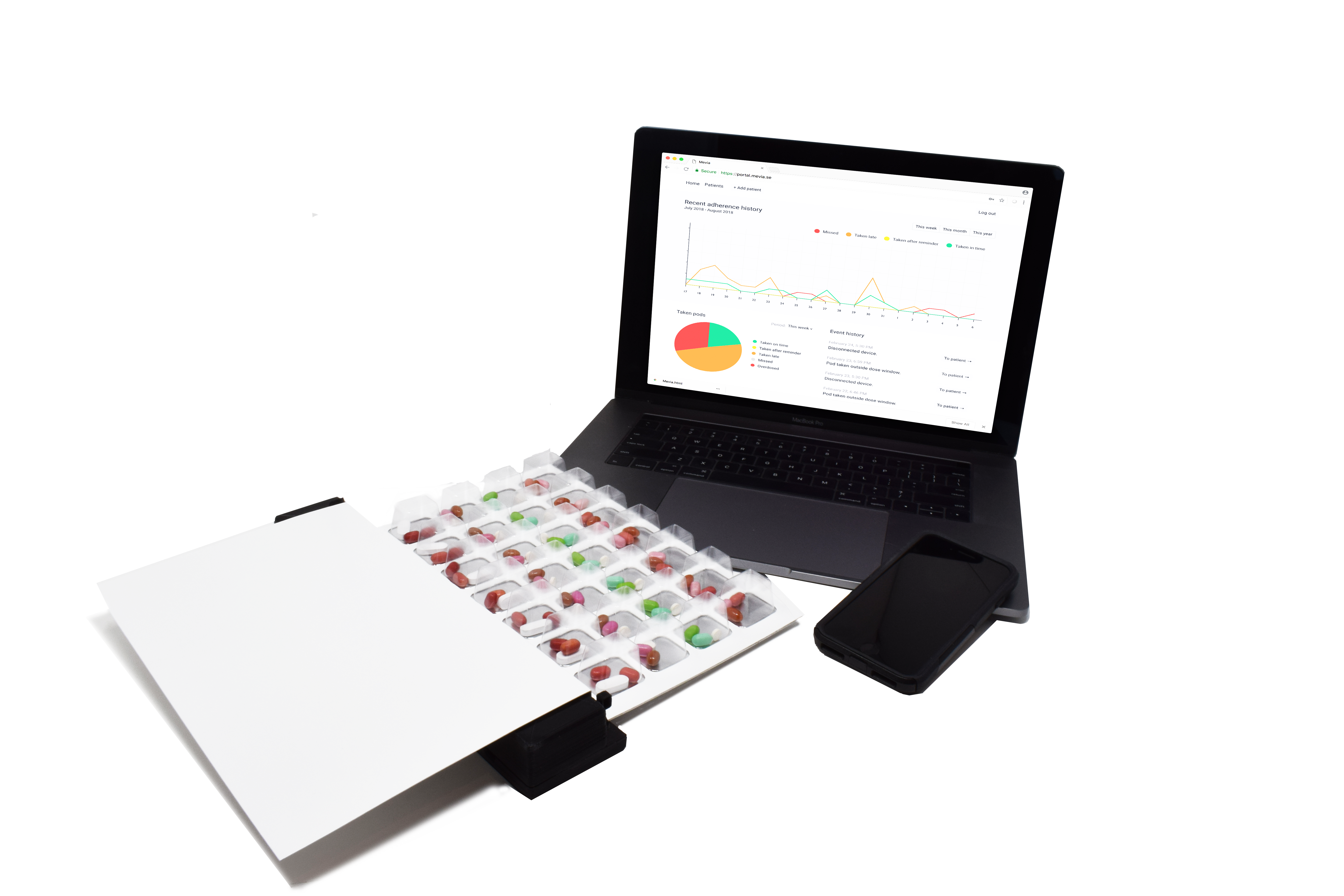 Patients will more often treat themselves at home as the "back-to-the-future" trends continue.  This is particularly true as the senior population over the age of 65 is expected to more than double by 2060, from 46 million to 98 million. What's more, over 75% of seniors have indicated they want to remain in their homes as long as possible.10 Products and their packaging will need to be patient centric and "home healthcare" ready, while accounting for challenges such as vision loss or dexterity issues, to name a few.9
This also means patients may be required to follow complex protocols on their own. Packaging will enable this in ways we are just beginning to realize. Intelligent connected packaging will enable pharmaceutical developers to conveniently connect patients with internet-based resources that empower them to administer drug therapies themselves, better inform them of side effects, remind them when doses are due, and provide them with rich background information on the science behind their treatments. This brings us to the…
3. Digital Revolution
We have never been more connected to the Internet of Things (IoT) than we are today.  It is estimated by the CTIA that Americans have over 440 million wireless devices currently in use, which translates to 1.3 devices per person11. From smart watches to tablets and smartphones, most people are only a tap away from instant information.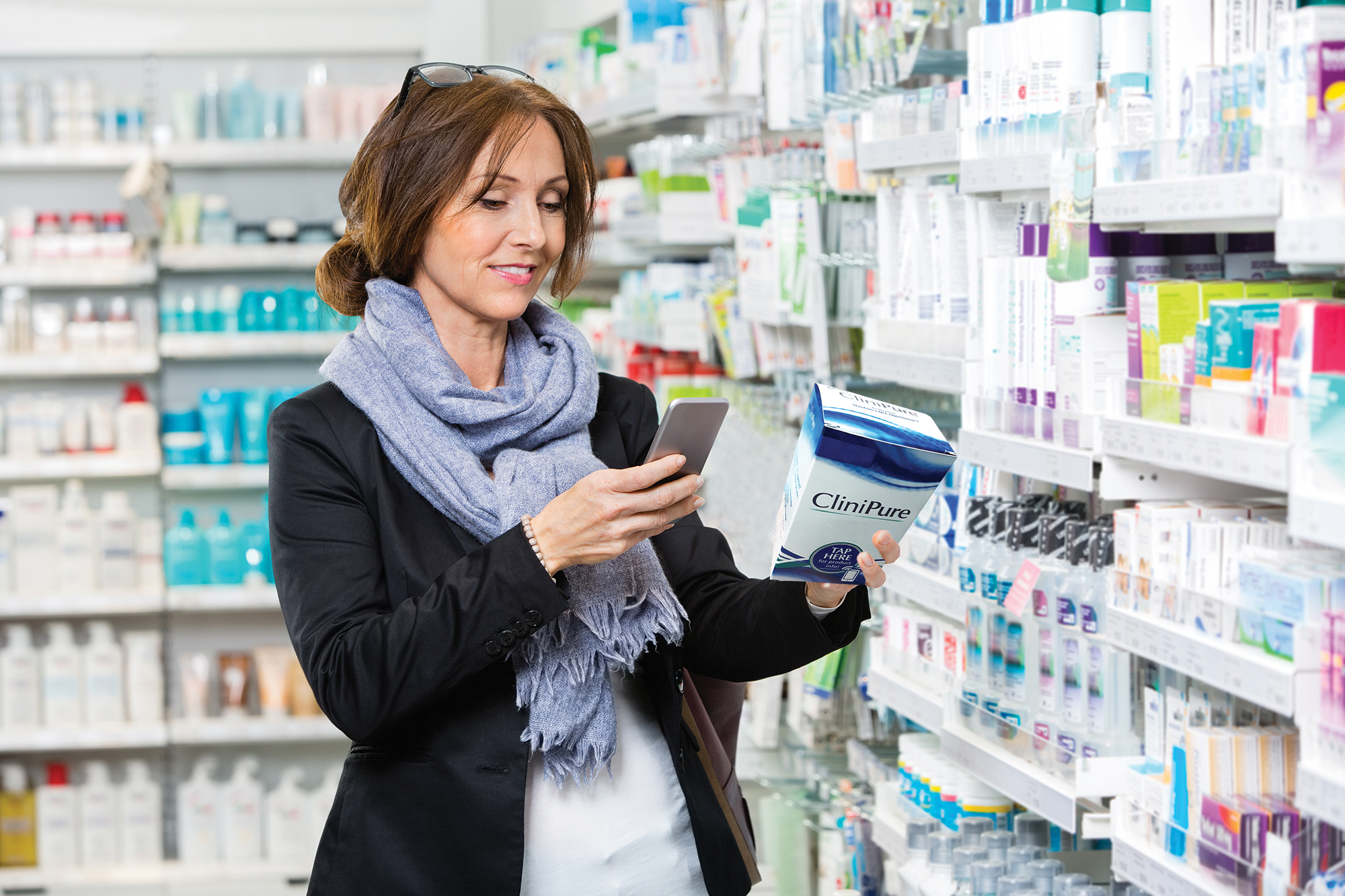 With such connectivity, packaging no longer needs to be static, since it can be used to make dynamic and meaningful connections that deliver insights. Healthcare packaging can embed near-field communication (NFC) labels that enable real-time, contextual data to be delivered to the patient or consumer. For example, tapping the embedded NFC label in-store could provide messaging regarding an upcoming promotion, whereas tapping the label at home could provide recommendations on how to store and use the product.12
Connected packaging improves medication adherence, a known challenge in the industry. Using an NFC label as part of prescription packaging, the patient can tap the label each time they take their prescribed dose. Adherence packaging can also be enabled with printed electronics that automatically detect if a medication blister has been accessed. Whether NFC or printed electronics-enabled, a notification can be sent to the patient, healthcare provider, or caregiver's mobile phone or landline to remind them if a dose is missed or confirm a dose has been taken. The data generated is stored securely in a cloud-based portal and can be used to measure success, enhance decision making and support patient counselling to improve health outcomes.
With one tap or scan from a smartphone or other compatible device, users can launch a digital experience with endless applications for health and wellness brands, supply chain partners, patients and consumers.
4. Environmental Healthcare
The public's interest in health, self-care, and wellness is also stirring an interest in, and care for, the environment beyond our bodies and homes. There is a growing interest among us all to know where our products come from and the impact they have on sustaining the environment.  Consumers are redefining what a good brand means to them, and it often has a sustainability feature. Tomorrow's consumer will want their brand to help them be better people by considering the environment and promoting sustainable development overall.13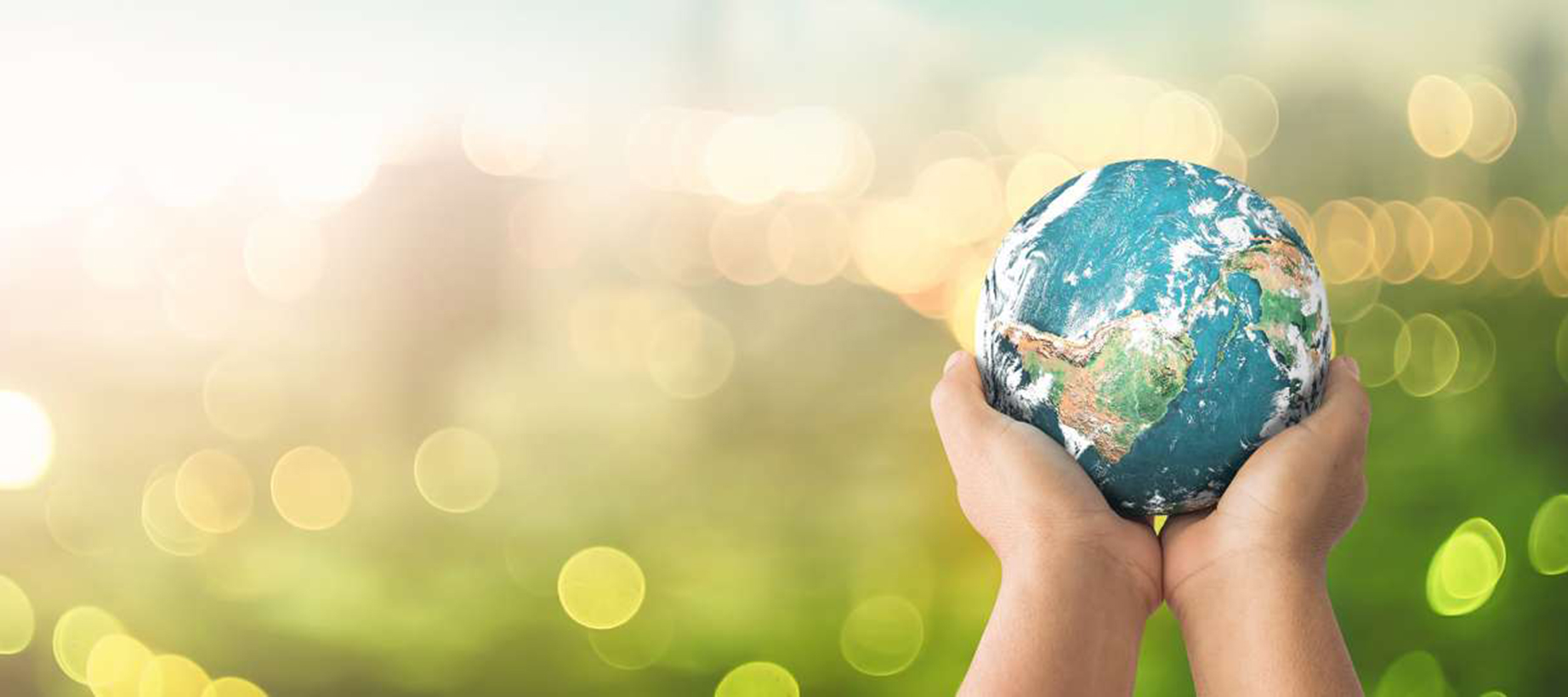 Attention has shifted to plastic waste and its damaging impact on global environments and public health – however, plastic remains the most popular packaging material for drug and healthcare packaging due to its ability to protect against shock, puncturing, vibration, tearing, and changes in heat, humidity and oxygen.14 With this in mind, healthcare product innovators and packaging companies are working collaboratively to identify and evaluate more sustainable solutions, while balancing the patient's safety and drug efficacy.
Recyclable or biodegradable packaging materials that meet these key requirements are still costly compared to today's incumbent solutions. With continued effort and research, the industry is working to eliminate that potential barrier. However, with consumers expecting and demanding more sustainable solutions, acceptance of alternate packaging and associated costs in the interim is growing overall. Reports show 81% of conscious consumers are willing to pay more for sustainable packaging that does not harm the environment, with one third willing to pay up to 25% more.15 In addition to using more sustainable materials in packaging, waste reduction should be considered up front during the product and packaging development phase.14
Jones recognizes and embraces our responsibility for the impact of our activities on the environment, team members, communities and the patient and consumer – and we're committed to continuous improvement in this area while creating value for all our stakeholders.  Not only do we build sustainability into our own practices through environmental health and safety, diversity and corporate social responsibility programs, but we also choose to work with suppliers who have a demonstrated commitment to sustainability.16
Summary
Predicting the future can be risky, but if we marry lessons learned from the past with a dose of the present, we can see the future more clearly. When it comes to healthcare packaging, innovation and development will continue to focus on the growing global trends we have seen over recent years, which have only been accelerated by the current pandemic.
These trends focus on improving health, self-care and wellness; a demand for increased convenience; personalized medicine focused on the patient; embracing the digital revolution; and a growing demand for more sustainable practices.
From packaging that protects and informs, to new platforms that improve patient and consumer outcomes, Jones is invested in advancing healthcare.
About the author Chris Gilmor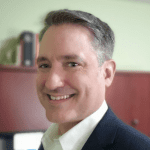 Chris is the director of business development for the Jones Healthcare Group where he is responsible for delivering packaging solutions for prescription pharmaceuticals, over-the-counter (OTC) medications, vitamins, and health supplements. He brings over 20 years of experience helping life sciences organizations safely and securely deliver products to patients who are relying on their benefits. As a chemical engineer by training, he approaches each project with a deep understanding of the pharmaceutical development process, a logical approach to solution development, and empathy for the patient at the end of the supply chain.
Francois Henri "Jack" LaLanne was an American fitness and nutrition guru. Jack LaLanne - Wikipedia

'Staying Healthy at Home: How COVID-19 is Changing the Wellness Industry" by Jackie Chiquoine, published by CO Aug 11, 2020, an online community of the US Chamber of Commerce. The Effects of COVID-19 on the Wellness Industry (uschamber.com)

Virtual panel discussion hosted by Rockies Venture Club and Colorado Bioscience Association on 2/18/21. "How Has the Pandemic Shifted Life Sciences Investing".

US Center for Disease Control Report, dated Oct 30, 2020. Trends in the Use of Telehealth During the Emergence of the COVID-19 Pandemic — United States, January–March 2020 | MMWR (cdc.gov)

"The Rise of At-Home Lab Tests", published by The Medical Futurist, Jun 18, 2020, The Rise Of At-Home Lab Tests - The Medical Futurist

"9 Healthcare Innovation Leaders Share This Predictions for Digital Health in 2021", published by Becker's Health IT, Nov 3, 2020, 9 healthcare innovation leaders share their predictions for digital health in 2021 (beckershospitalreview.com)

"The great consumer shift: Ten charts that show how US shopping behavior is changing" published by McKinsey & Company, Aug. 4, 2020

"5 Reasons Why Packaging is Critical for Healthcare Consumer Innovation" Nicolas Pochart, Medium, Aug. 30, 2018

"Trends in Healthcare", Keren Sookne, HealthcarePackaging.com, Dec. 8, 2020

"Senior Friendly Healthcare Packaging", The Association for Packaging and Processing Technologies Inc., 2019

"2020 Annual Survey Highlights", CTIA, 2020

"When is Intelligent Healthcare Packaging the Right Choice?", Jones Healthcare Group, Mar-2021

"What the Self-Care Consumer Trend Means for Brands" by Hamutal Schieber, Founder and CEO of Schieber Research, LLC, published by Forbes, Dec 30, 2020. What The Self-Care Consumer Trend Means For Brands (forbes.com)

"Innovation in Pharma Packaging." Jon Lant, Pharmatimes.com, Apr. 25, 2018

"Conscious Consumer Trends 2020", Mandy Hecht, CodeCheck, Feb. 27, 2020

"Sustainable Development Report", Jones Healthcare Group, Feb. 2021