Jones Healthcare Group Boosts Production Capacity With New BOBST NOVACUT 106 ER Die-cutter
Capital Investment Enhances Folding Carton Production Capabilities
London, ON — Jones Healthcare Group, a market leader in advanced packaging and medication dispensing solutions, today announces the installation of a state-of-the-art BOBST NOVACUT 106 ER flatbed die-cutter. The new equipment increases the company's production efficiency and capacity for complex folding cartons in support of regulated health and wellness clients.
"The demand for more complex packaging continues to grow with the introduction of labelling regulations for over-the-counter drugs and now nutraceutical products sold in Canada," says Cameron Bramwell, Vice President, Customer Strategy at Jones Healthcare. "Our new die-cutter supports our clients' need for extended content cartons to comply with these packaging regulations, while also opening capacity for new projects. It's part of a $30-million equipment investment we're making to strengthen operations across the business."
The 250-tonne die-cutter increases efficiency through in-line blanking separation and dynamic stripping at high speeds, producing up to 8,000 sheets per hour. Equipped with a precise sheet register and BOBST's CENTERLINE® system, the machine provides automatic equipment centring and locking. These high-performance features promote reliability and repeatability, maintaining industry-best cutting and creasing quality for folding carton packaging.
"The NOVACUT 106 ER accommodates the large footprints and tolerance required for multi-panel, extended content folding cartons," says Jenanne Graham, Senior Manager, Sheet Fed Operations. "It's perfect for highly precise projects such as these."
The die-cutter is now operational at the company's facility in London, Ontario, Canada.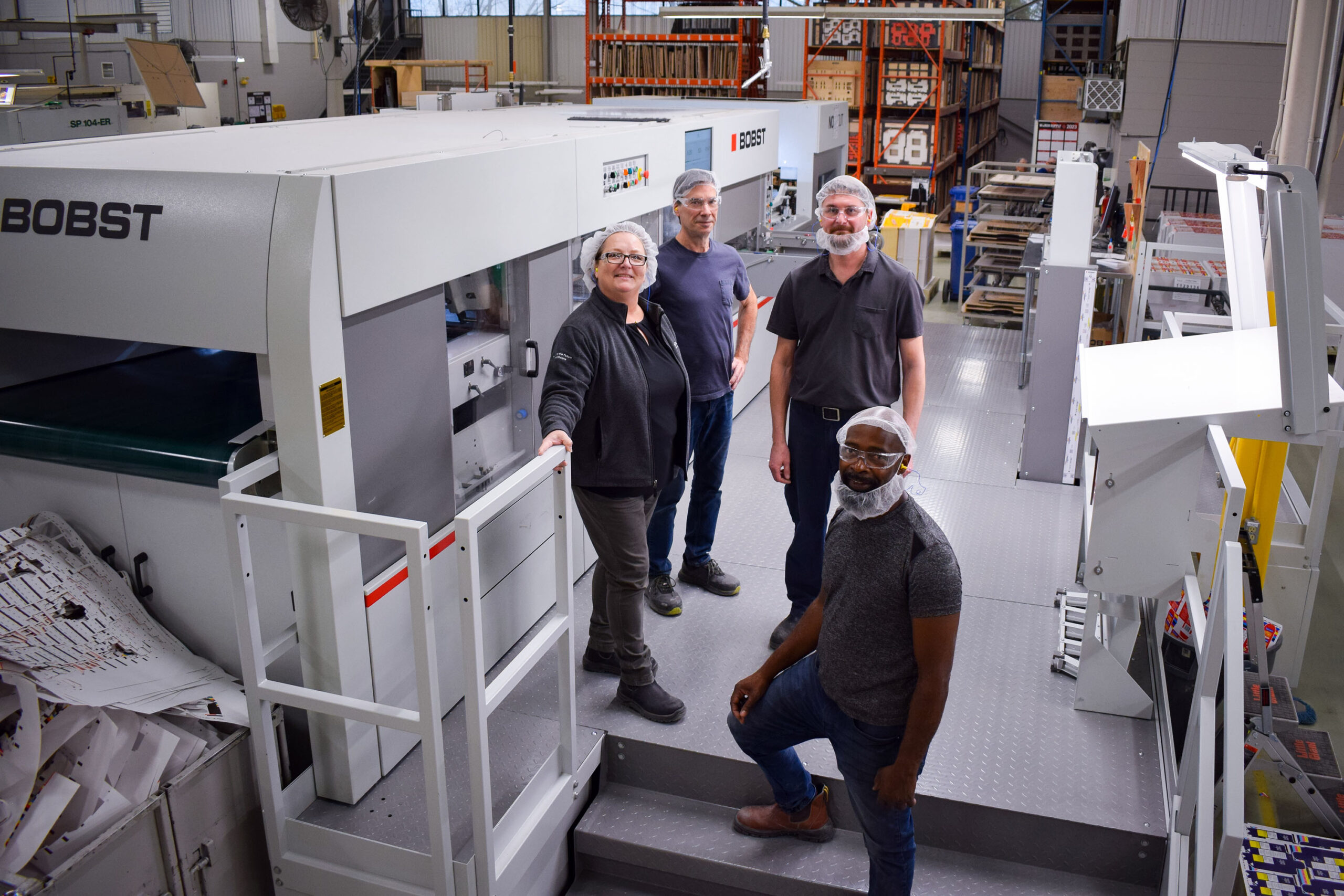 Photo Caption: The Jones Healthcare team installed a new NOVACUT 106 ER flatbed die-cutter, increasing capacity and production efficiency for complex folding carton projects.