Team Member Spotlight: Scott Thibodeau, Market Research & Digital Commerce Aficionado
This month, we are excited to feature Scott Thibodeau, who started at the organization just over a month ago. With decades of market research expertise under his belt and a passion for all things digital, we discover what ignited Scott's switch to a newly created role at Jones Healthcare Group, as well as the challenges and opportunities he foresees in the healthcare packaging industry.
Scott joined us as Senior Director of Digital Commerce. In this role at Jones, he is responsible for leading, developing and executing the process and toolsets required to capture market analytics and transform intelligence into actionable, data-driven market and client insights. He will be building his own team to assist with digital channel proposals and optimization for the company's four business units.
A creative as well as an analyst with a strong sense of humour, Jones is thrilled to welcome Scott on board to help us continue to advance healthcare through progressive packaging platforms.
Q: What do you enjoy most about working at Jones so far?
The people at Jones are fantastic. I am meeting colleagues both in person and virtually. Starting out at a new company during a global pandemic is uncommon, to say the least, but the onboarding and introduction have been great. Everyone has been enthusiastic and helpful.
Being in a new role is very exciting. It's allowing me to leverage past experiences while finding creative ways to identify new opportunities. I'm looking forward to using more market intelligence and customer insights to drive forward our ecommerce business as well as other digital platforms.
One thing I find exciting about starting at Jones is the organization's willingness to innovate, whether around packaging, processes or delighting customers. Being innovative will serve the company well as we look to the future. 
Q: What do you foresee is the biggest challenge facing the industry over the next 12 months? The biggest things to take advantage of?
I think a major challenge and opportunity in the industry really revolves around data. The volume of data collected internally is growing and the ability to collect partner data is becoming easier – and this data needs to be maintained to create commercial opportunities and competitive advantage.
Q: What would you say one of the biggest accomplishments in your career is?
I would say my biggest accomplishment has been developing people. Throughout my career, I have leveraged co-op and intern programs to add talent to my teams. Having supported and watched the growth of these individuals in their own careers has been very rewarding.
One former student of mine recently named some pickles after me – that was a monumental moment!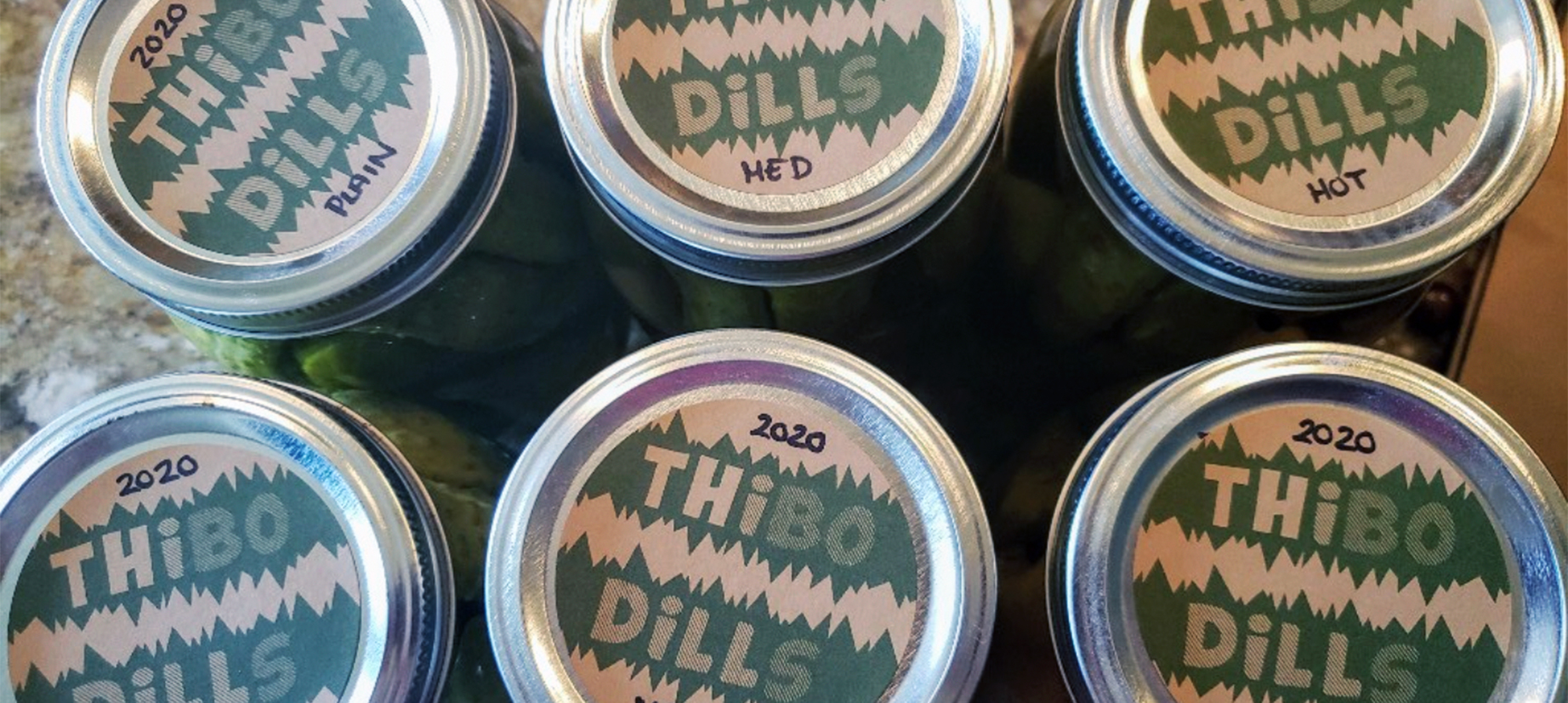 Q:  What are your hopes for Jones in the coming year?
My hopes for Jones in the coming year are to continue to keep everyone safe during these uncertain times and to see all the recent investments installed to help fuel our growth.
Q: What's the most unique thing one of your co-workers may not know about you?  
My co-workers would not know that I used to run marathons before my wonderful kids were born. Now, I run around after them, which can be just as challenging.
Q: And what word do you think best describes Jones?
I think I would use the word "family".  There are three layers to this answer. The first layer – it is a family operation and has been for decades. The second layer – many colleagues have family members working here, which I see as a tribute to the company being a great place to work. Finally, the third layer – Jones values the family unit and ensures colleagues have a comfortable work/life balance.
Check out our Careers page to discover current job openings at Jones or to simply get in touch. We would love to hear from you!