Preserving Health, Protecting the Planet: the Path Toward Sustainable Blister Packs
Written by Sead Ferhatovic
Director, Market Strategy and Business Development US Medication Adherence
As the demand for sustainability grows, pharmacy chains are increasingly holding packaging suppliers accountable for their environmental efforts. Single-use packaging across all industries is a significant environmental issue, with the majority of waste in landfills and oceans coming from the packaging industry.
Currently, 50% of all plastic produced is for single-use purposes and is thrown away immediately, with at least 14 million tons of plastic ending up in our oceans each year1,2.
With statistics like these, it's no surprise our largest pharmacy customer in Canada has implemented deadlines for packaging suppliers to align with packaging and material guidelines – specifically, the Golden Design Rules developed by the Consumer Goods Forum Plastic Waste Coalition of Action.
Must-Haves for Medication Packaging Through the Sustainability Journey
We know packaging has a significant environmental impact – and at the same time, it also has a purpose to preserve, protect, and provide information. When it comes to medication packaging in particular, there are several factors to consider beyond environmental impact:
We must ensure packaging provides a stable environment for medications, protects against moisture permeation and is free of chemicals of concern.
While sustainability efforts focus on reusing materials where possible, reusing medication packaging without proper sterilization is not safe due to contamination concerns.
At the same time, packaging must also provide crucial medication information for patients, so they can confirm what medications they are taking and when. This is not something that can be removed from packaging to reduce materials and footprints.
Furthermore, prescription packaging is designed to align with pharmacy operations for patient safety. In the case of medication adherence packaging and blister packs, this packaging must have enough transparency for licensed pharmacists to clearly see the enclosed medications and verify accuracy of the prescriptions prior to dispensing. Packaging transparency is also a requirement for compatibility with automation robots in pharmacies and central fill facilities.
These safety and functionality requirements for medication packaging and blister packs need to be met as a crucial first step when assessing product updates to align with new environmental sustainability criteria. While this is a significant challenge, we are committed to developing more sustainable solutions for pharmacies, long-term care homes and their patients.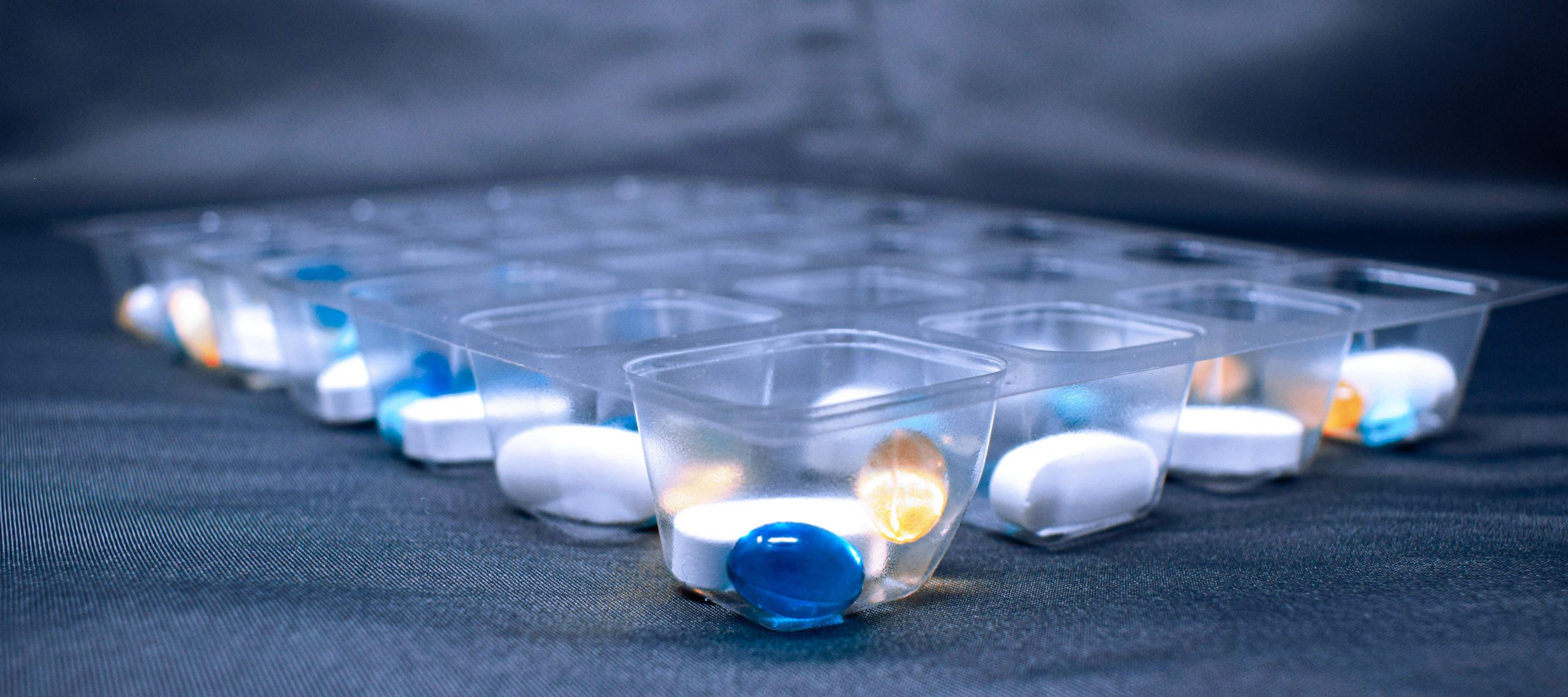 Where We Are Today and Where We Are Going
At Jones Healthcare, we have set a goal to have a fully recyclable medication adherence portfolio by 2025. We have established sustainability as a design pillar and implement circular design principles within our product development process – all with an aim to develop fully circular products that help circular economies become more efficient.
We have taken meaningful steps toward these goals:
We have licensed a product lifecycle analysis tool that allows us to measure the environmental footprint and impact of our packaging throughout its useful life. This tool enables us to understand our packaging at the material level and prioritize areas of concern.
We have achieved zero production waste going to landfill across our manufacturing facilities. All production waste for blister packs is recycled.
We use 100% renewable electricity at our manufacturing facility in the UK, ensuring our operations are powered by sustainable energy.
We have aligned our packaging with the Golden Design Rules specifically focused on rigid plastics packaging, to increase the recycling value of plastics and eliminate problematic elements.
We have made product design enhancements including reducing raw material components and weight. We have also transitioned to Bio-PET, a recyclable plastic made from renewable resources, as a sustainable solution for our packaging. These efforts have resulted in substantial improvements to our eco-footprint metrics in new product designs.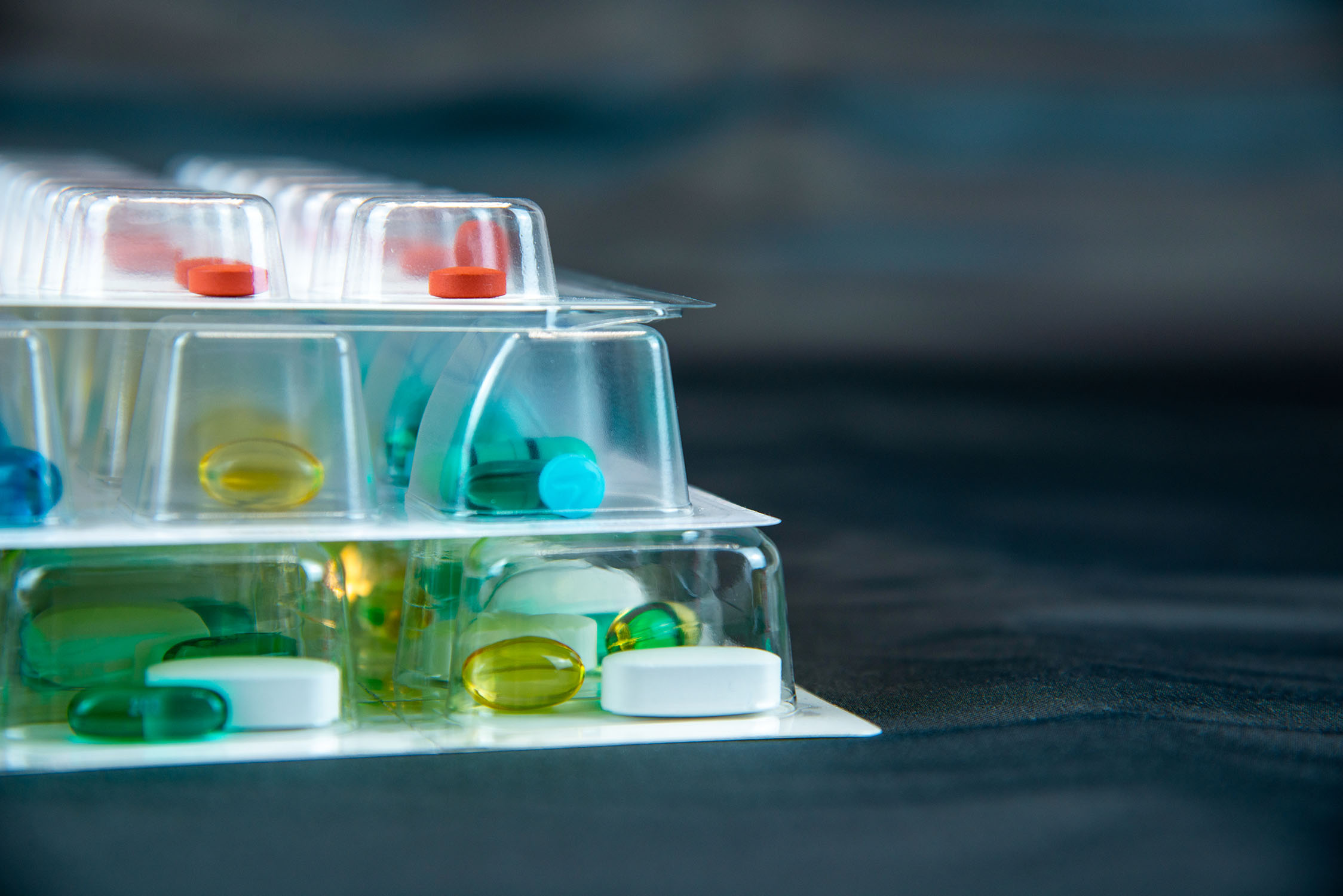 Continued Work and Partnerships
We recognize sustainability is an ongoing journey, and we are committed to continuous improvement.
To stay at the forefront of sustainability in the packaging industry, we have established partnerships with organizations such as the Sustainable Medicines Partnership, of which we are a Founding Collaborator, and the Global Self-Care Federation. These partnerships provide us with access to a broader set of resources and industry thought leadership.
Our innovation team also continues to monitor for new sustainable materials being developed and scaled, so we can build them into our sustainability roadmap.
We believe collaboration and innovation are key to driving positive change in the packaging supply chain and making a meaningful contribution to a more sustainable future. While sustainability is a journey, we are excited for the road ahead.
For more information on our sustainable medication adherence packaging and blister packs, visit adherence.joneshealthcaregroup.com.
About the Author Sead Ferhatovic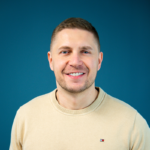 Sead is the director of market strategy and business development at Jones Healthcare Group, where he is responsible for the US Medication Adherence business.
Sead has an engineering background and has spent most of his career developing and operationalizing go-to-market strategies. Given his previous experience as the director of product management within Jones Healthcare Group, Sead brings a strong understanding of pharmacy automation, sustainable packaging materials and patient and caregiver needs to developing medication adherence packaging solutions. He takes a customer-centric approach in delivering medication adherence packaging to the US market, to meet the needs of both pharmacies and end-users.